Corncob Pens - made from seed corn. Nothing goes to waste - we shuck the corn and feed it to the squirrels. No resin used.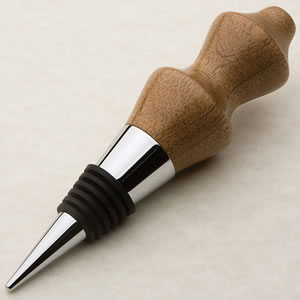 Wine Stopper & Opener - made from our beautiful collection of woods. Unscrew the stopper to find the wine bottle opener inside.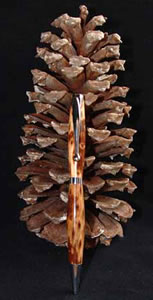 Pine Cone Pen - made exclusively from Camarillo pine cones, in partnership with Camarillo squirrels who eat away the exterior of the cone, leaving the core behind.